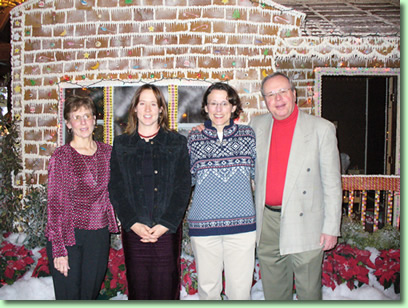 Christmas Day, 2006
Welcome to The Moore Family! We are all native Southerners and we love to explore and travel. Learn more about our biking adventures, cats, classical literature, bugs, Lake Oconee, and about our family.
This site is getting around 200 visitors a day. Who are you people?
Photo album: Our Day in the Corn, July 31, 2007
Photo album: Charles Hubert James Preschool of North Caicos Island, Turks and Caicos Islands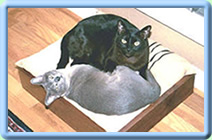 Pancha and Misha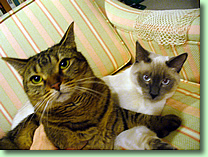 Harriet and Dougie
Some family photo albums:
Christmas 2005
Costa Rica and Nicaragua, Aug. 2005
Laura's Bald Adventure
The Moore Family: The Early Years
Laura's South American Adventure
Lindsey Reunion 2002
Pancha and Misha (the cats)
Family VBT bike trip 2000
Jenny's cousins trip 2000
more photo albums...
Custom Search